3 Days Murchison Falls Tour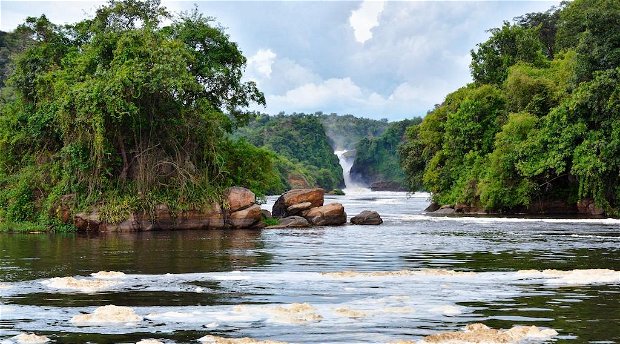 3 Days Murchison falls wildlife tour to for fantastic game viewing in search for African lion, herds of Elephant, Buffaloes, Giraffes, Antelopes, etc, and boat cruise to the bottom of the falls to see Hippos & huge crocodiles.
Itinerary
Day 1:
Travel to Murchison Falls National Park
Transfer to Murchison Falls National Park. In Murchison Falls we visit the top of the falls if time allows. On the way, we pass via Ziwa Rhino sanctuary for Rhinos tracking.
Murchison Falls is one of the most beautiful national parks of Uganda. One of the main attractions is the Nile, with the spectacular Murchison Falls, where the whole Nile is forced through a narrow gorge and falls 60 meters. Expect to see elephants, giraffes, lions, hippos, crocodiles, buffaloes and maybe leopards.
Day 2:
Murchison Falls National Park
Early morning game drives in this beautiful national park. Afternoon boat launch on the Victoria Nile up to the bottom of the falls. The boat is the perfect platform to see and photograph many different bird species.
Day 3:
Murchison falls to Kampala
Go for Chimpanzee tracking at Kaniyo Pabidi forest reserve after breakfast. The sounds of the chimps carry through the forest, so approaching and watching these creatures in their natural habitat is a fantastic wildlife viewing experience. After, you will return to Kampala.