GHS---14 DAYS-SAFARI WESTERN UGANDA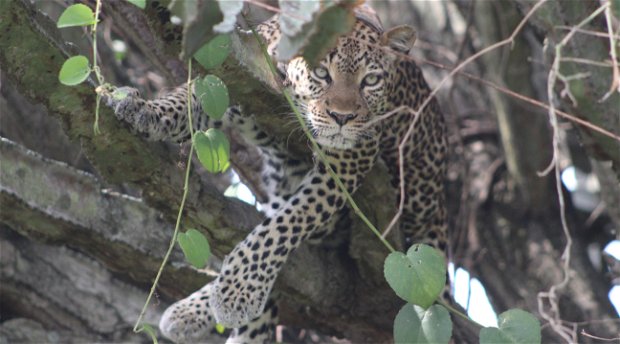 This trip specifically includes the well-known national parks of Western Uganda: Murchison Falls, Kibale Forest, Queen Elizabeth, Ishasha Sector, Bwindi Impenetrable, Lake Mburo National Parks and Mabamba Swamp for (Shoebill)
·       See the Chimpanzees and 12 other monkey species in Kibale Forest National Park
·       Game drives (safaris) on the savannahs of Murchison Falls, Queen Elizabeth and Lake Mburo National Parks
·       Boat trips on Victoria Nile which plunges 45m over the remnant rift valley wall, creating the dramatic Murchison Falls, Kazinga    Channel and Lake Mburo National Parks with the highest concentration of Hippos in the world
·       Tree Climbing Lions of Ishasha Sector, south of Queen Elizabeth National Park
·       The great Endangered Mountain Gorillas of Bwindi Impenetrable National Park where you get an unforgettable experience
·       Lake Mburo where we get to see Elands, Leopards and Hyenas, Saddle Bill Stork and bird species
·       Mabamba Swamp which is a good site for Shoebill
Itinerary
GHS---14 DAYS-SAFARI WESTERN UGANDA
GORILLAS TREKKING
DAY 1, ARRIVAL AND HOTEL TRANSFER
Arrival at Entebbe airport. Your guide will be there waiting for you. Pick up and proceed to your accommodation.
DAY 2, ENTEBBE TO MURCHISON FALLS NATIONAL PARK VIA ZIWA RHINO SANCTUARY

Transfer to Murchison Falls National Park. In Murchison Falls we visit the top of the falls if time allows. On the way, we pass via Ziwa Rhino sanctuary for Rhinos tracking.
Murchison Falls is one of the most beautiful national parks of Uganda. One of the main attractions is the Nile, with the spectacular Murchison Falls, where the whole Nile is forced through a narrow gorge and falls 60 meters. Expect to see elephants, giraffes, lions, hippos, crocodiles, buffaloes and maybe leopards.
DAY 3, GAME DRIVES AND BOAT IN MURCHISON FALLS
DAY 4, MURCHISON FALLS TO KIBALE FOREST NATIONAL PARK

After breakfast we drive to Kibale Forest National Park. You can make a walk around the lodge in the afternoon. During this walk it is possible to see monkeys and birds. It is also possible to make a night walk through the forest to see the animals of the night, like bush babies (both activities optional).
DAY 5, CHIMPANZEE TREKKING
After breakfast, we drive to the Park for briefing and Chimpanzee tracking in the morning with a Ranger Guide. Kibale Forest is a spectacular jungle, with 13 primate species! Including Chimps, Baboons, Black and White Colobus, Red Colobus, Grey cheeked Mangabey and L'Hoest monkeys. This is the reason why Kibale National Park is regarded as the Primates Capital.
DAY 6, KIBALE FOREST TO QUEEN ELIZABETH NATIONAL PARK
DAY 7, GAME DRIVE AND BOAT LAUNCH

Game drive in the morning. Boat trip on the Kazinga Channel in the afternoon. Queen Elizabeth National Park is one of the best places in Uganda to see lions. Expect to see elephants, lions, many hippos, crocodiles, buffaloes and maybe leopards. The Kazinga Channel is one of the highlights of Uganda and has the highest concentration of hippos in the world.
DAY 8, QUEEN ELIZABETH TO ISHASHA SECTOR

After breakfast, we drive through Queen Elizabeth National Park to the Ishasha sector in the South. This is the only place in Uganda where we find the tree climbing Lions, so we shall have to go and search for them. It will be a great pleasure to find them hanging in the trees after having made kills at night, males very lazy and associating with the pride.
DAY 9, ISHASHA SECTOR TO BWINDI IMPENETRABLE NATIONAL PARK

After breakfast we drive through Queen Elizabeth National Park to the Ishasha sector in the South. On our way we pass through interesting villages and have some breath taking views of the mountains. Bwindi Impenetrable is a unique jungle, with many monkey species. Bwindi is one of the 2 places in the world where you can find Mountain Gorillas!!!!
DAY 10, MOUNTAIN GORILLAS TREKKING
TREK GORILLAS

Mountain Gorillas Trekking!!!
Early morning breakfast, we drive to the Park offices meet with your ranger Guide brief you about the day's activity guidelines and to search for one of the world's most interesting and endangered animal, the Mountain Gorilla! Trekking takes 30 minutes to 5 or 8 hours, depending on where they were left the previous day, you'll be rewarded with an experience you will never forget.
DAY 11, COMMUNITY VILLAGE WALK AND PYGMY/BATWA EXPERIENCE
Community Village Walk and Pygmy/Batwa Cultural Experience!!!!! These are initially the forest dwellers before Forests were gazzeted to become National parks. They could depend on wild meat and hunting was the best activity they knew. But now they live in the community with other local people. They're good story tellers. We can go to the waterfalls in the morning afternoon we visit the Community. There's also ride for the women, an association of local women who will entertain you with local dances.
DAY 12, BWINDI FOREST TO LAKE MBURO NATIONAL PARK

We shall have a morning breakfast and later check-out of lodge and Bwindi Impenetrable National Park for Lake Mburo National Park.  We shall pass via the rolled mountains of Kigezi region which is normally called the Switzerland of Africa and continue to Mbarara town where we shall have our lunch from. After lunch, we drive again entering Lake Mburo Park with a simple game drive viewing lots of Zebras and Impalas in front of us. We check in the lodge later in the evening for our dinner.
DAY 13, LAKE MBURO TO ENTEBBE
DAY 14, MABAMBA SWAMP AND ENTEBBE BOTANICAL, UGANDA WILDLIFE EDUCATION CENTRE (UWEC)